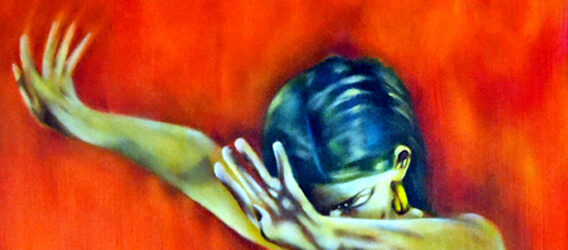 Flamenco Spanish Fire
Flamenco Spanish Fire is an original fine art oil painting.
The flamenco dancer manifests the spirit of Spain summoned through the spells vibrated by the power of the guitar.
The magician creates and weaves his world through vibration, a fact that modern physics has now come to admit.
Oil on canvas 72 inches by 36 inches, 2013. Original painting available from Saatchi Art
Flamenco Spanish Fire is part of the Chimera Exhibit on display at Stevens Square Center For The Arts until Sunday August 25th.
Gallery open Saturday and Sunday 1pm until 5pm
---
---