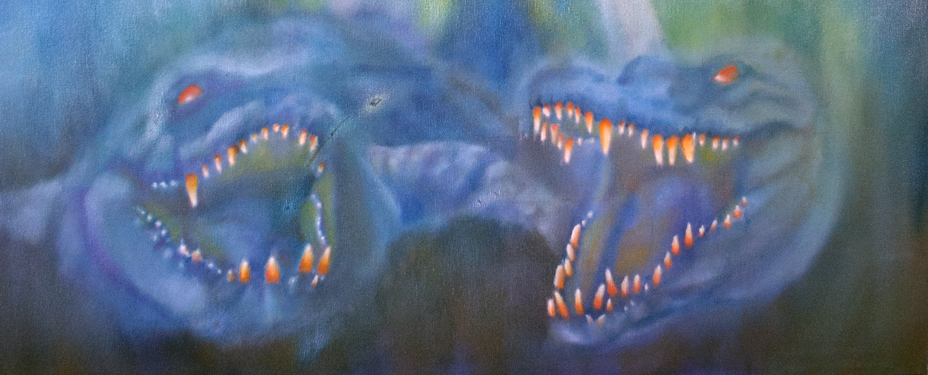 Oil on canvas, 2006
Buy Original Painting from Saatchi Art
Tarot Chariot, represents the inundation bringing the return of life to the Nile Valley.
The Chariot, illustrates the result of unleashing the possibilities, explained in the Lovers, and the danger of being swept away by them.
The interpretation of the  Chariot in a tarot reading is an overcoming of obstacles, recovery and success although this may be only temporary.
The degree and duration of success will depend upon the amount of work we have done to prepare ourselves for the new life situations that our enthusiasm for life has created for us.
Tarot of the Morning Star Book reprinted
---
---