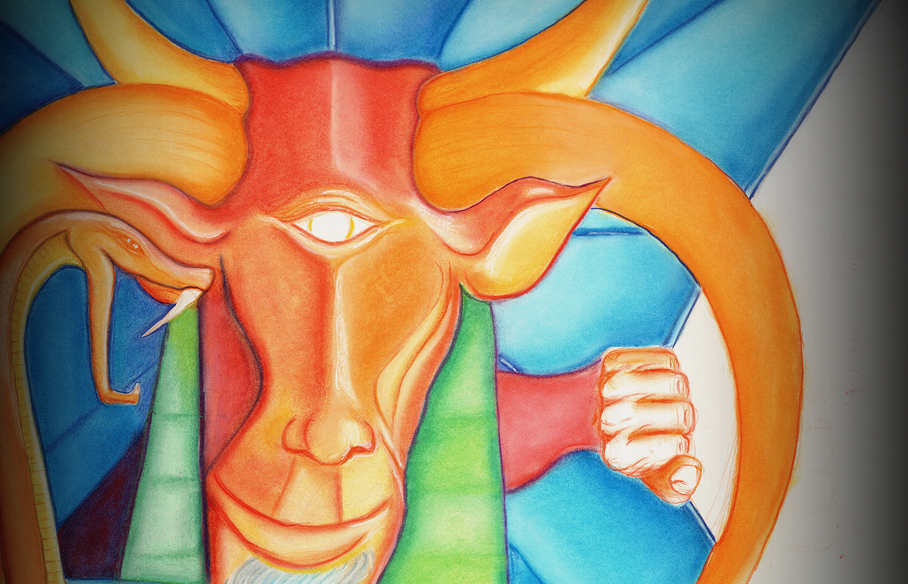 Tarot Devil major arcana trump card, an explanation expressed through art. The card is a depiction of adversity overcome by humor. There is a correspondence between Devil and Capricorn.
The central figure displays the personality required for facing adversity, a sense of humor.  This is also emphasized by the figures horns reminiscent of a jester's cap.
The spiral beard symbolizes time.
The blocks below are the challenges that need to be overcome so they become stairs to achievement.
The image is God and Devil, our perspective on life's situations determines which we experience.
This card is the culmination of a process that began with the Hierophant. Continued by processes of discernment experienced with the Hermit and finally brought into consciousness as awareness of actualized phenomena by the Devil.
See The Dark Lord Cometh, Enters Capricorn Tarot Devil
Tarot of the Morning Star Deck available now.
A revised and expanded edition of 78 cards   
---
---