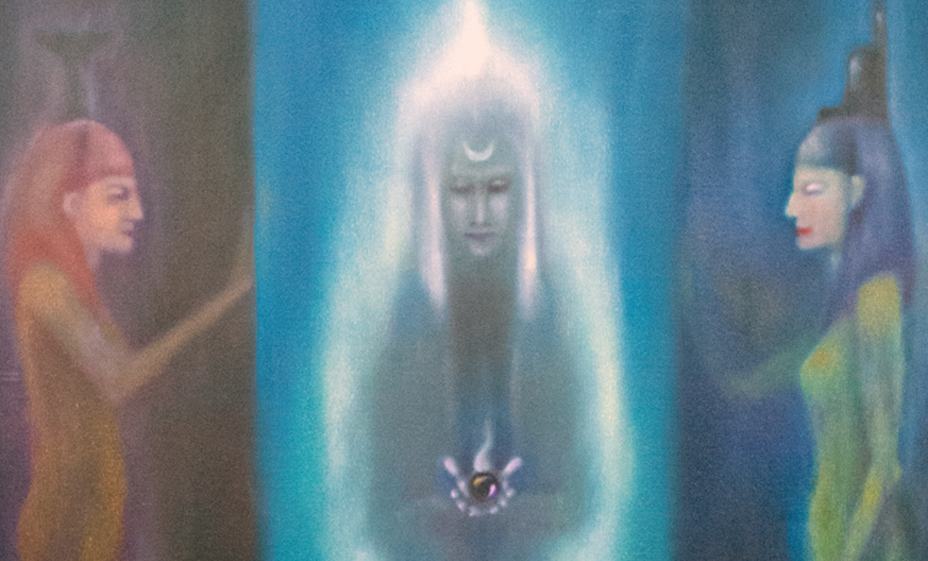 Tarot High Priestess
High Priestess: The coming of the Witch Queen.
Tarot High Priestess represents what is mysterious and intriguing.  While she maintains her mystery she has power, if she was to reveal her mystery she would lose her power for mystery is energy.
Because she is mystery each of her revelations is a door to another of her secrets for she has the ability to morph into another aspect of her personality. 
Tarot High Priestess symbolises the eternal quest that is forever illusive. Her message is that to be immortal we need to embrace ambiguity and be excited by perpetual waves of possibility and hazard.
Original Painting available from Saatchi Art
Tarot of the Morning Star Deck available from Amazon
Tarot of the Morning Star Book reprinted
---
---