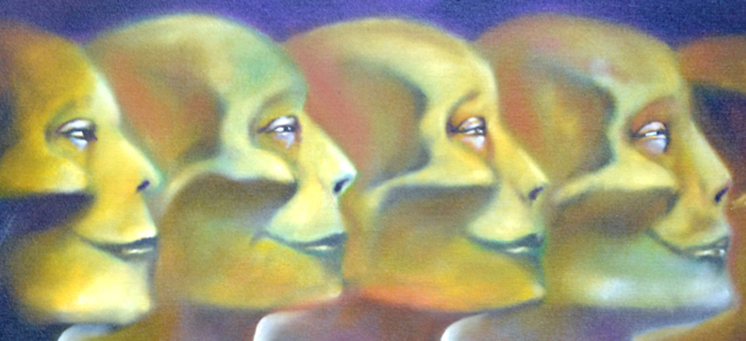 Isis Seshat Tending to the Ancestors
---
Tending to the Ancestors: Isis-Seshat Journal Winter 2018-2019
A quarterly journal of the Fellowship of Isis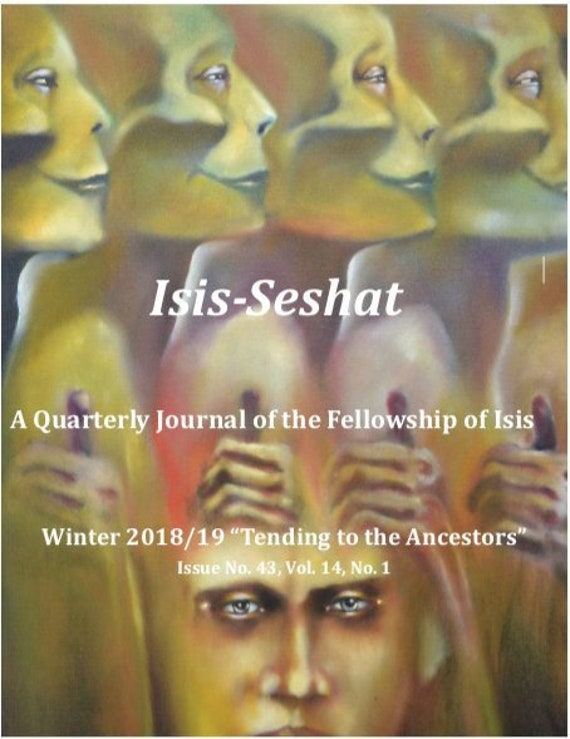 Each issue, while aligned with seasonal currents, is devoted to a specific theme. The theme of this Winter issue of 2018-2019 is "Tending to the Ancestors."
Many people who identify as Pagan incorporate a robust devotional practice of ancestor veneration in their everyday spirituality, while for others, the issue is very complicated. What does it mean to tend to the ancestors? Is one confined to just commemorating the dead of their bloodlines?
What about spiritual ancestors? How are some ways to get a devotional practice started? What do you do if there is a legacy of abuse or trauma in your family background and you do not wish to honor certain relatives who have passed on?
These and other issues are explored in this Winter issue of Isis-Seshat journal.
This is a 48-page, full-color e-zine (in PDF), 
To order your pdf copy of Winter 2018/19 Tending to the Ancestors go here PLACE ORDER
Table of Contents for the Winter 2018-2019 Issue:
Cover Art by Roger Williamson
"Ancestral Lady" by Chelsea Luellon Bolton
Letter from the Executive Editor by Anna Applegate
"The Ancestors" by Steven Bragg
"Ancestor Magick" by Chris Allaun
"First Office of the Dead" by Oisín Doyle
"A Ritual to Elevate the Troubled Dead" by Galina Krasskova
"Honoring the Dead—When the Dead Deserve Our Honor" by Carrie Overton
"Communicating With My Blessed Dead" by Setjataset
"Our Mothers' Lands" by Catherine Carr
"The Past Is Not Dead—It's Not Even the Past" by Leni Hester
"Mitrovski Zadušnice: The Serbian All Souls' Day Heralding the Start of Winter"
by Anna Applegate
"Sacred Wells and Ancestors' Trackways in Germany's Teutoburg Forest"
by Claudia Hamsadevi
"An Inheritance of Blood and Bone" by Catherine Carr
Book Reviews: Tony Mierzwicki's Hellenismos (2018) and Orapello and
Maguire's Besom, Stang & Sword (2018) by Anna Applegate
To order your pdf copy of Winter 2018/19 Tending to the Ancestors go here  PLACE ORDER
See original painting from the cover Worship of the Ancestor
---
---